EDDEL WASSER – THE BEST WATER PURIFIER!
SHOP NOW EDEL WASSE DEVICE AND SAVE UP TO 40%, click here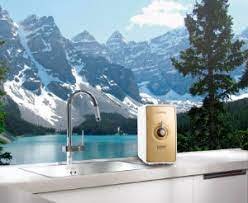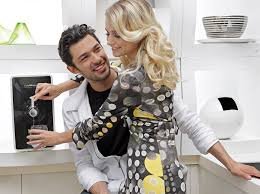 The EdelWasser countertop water purification system with unique 5-stage filter continuously saves you money on bottled water and energy usage while protecting your health and the environment. Compact and easy to install, our wireless smart technology eliminates impurities from your water using a reverse osmosis system designed to meet, and exceed, your quality standards. Allow our cutting-edge technology do the dirty job of keeping your water pure, healthy and clean.
5 STEP FILTERS TO GUARANTEE QUALITY AND SAFETY
STEP 1, 2: NEO-SENSE FILTER
The neo-sense filter has the function to reduce aesthetic chlorine, odour, volatile organic compounds (VOC's).
STEP 3: MEMBRANE FILTER (RO)
RO membrane filter has the function to reduce water contaminants such as pentavalent arsenic, barium, cadmium, selenium, radium 226/228, trivalent chromium, hexavalent chromium, lead, nitrate/nitrite.
HOW REVERSE OSMOSIS WORKS? Reverse Osmosis produces clean water by passing water through a membrane to remove contaminants. It uses pressurized force to separate solvents found in water. It is one of the most widely used water purification processes in the world.
STEP 4: INNO-SENSE FILTER
This Inno-sense filter has the functions to reduce smell induction material and to improve water taste. It also has the function to reduce aesthetic chlorine, volatile organic compounds (VOC's).
STEP 5: HYGIENIC FILTER
The Hygienic filter contains silver, which is known to inhibit the propagation of micro-organisms and to maintain the integrity of the filter.
BROCHURE Edel Wasser: click here
SHOP NOW AND SAVE UP TO 40%, click here