2.200 people died from Corona in Nederland, because of the polluted air, which is even not really polluted – comparing to the other countries (like in Italy, France or Serbia). 
In The NETHERLANDS, the situation is alarming.
Researchers link corona mortality to air quality: "Clean air is important" (AD).
About 19 percent of the Dutch corona deaths can be attributed to poor air quality. This equates to approximately 2,200 deaths. The physical condition of these victims was already bad due to air pollution. Partly because of this, the coronavirus became fatal for them.
This is what researchers at the Max Planck Institute in Mainz, Germany, say.
"People in areas with more air pollution are more likely to suffer from chronic conditions such as COPD, pneumonia, cancer and cardiovascular disease," says Jos Lelieveld, a Dutch professor of atmospheric chemistry who heads the institute. typical conditions that overlap with a more severe course of Covid-19. "
The research is by no means the first to establish a link between corona mortality and air quality.
This summer, for example, researchers at the University of Birmingham found a connection at a municipal level specifically for the Netherlands. The Max Planck Institute is now adding a concrete mortality rate.
This spring, a number of doctors and politicians in Brabant raised the alarm about the large number of sick and dead in the province. They made a link with the large livestock population and the related emissions of ammonia and particulate matter (see graphics below). Brabant and Limburg have relatively the most corona deaths in the Netherlands, followed by the region around Rotterdam.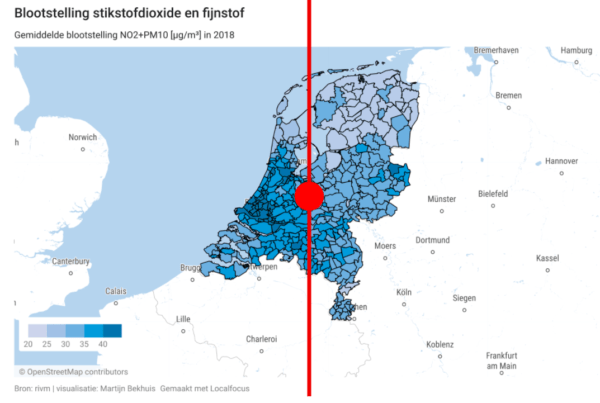 This spring, RIVM announced that it would investigate a possible link between livestock farming, air pollution and the extent to which corona strikes.
"You should also bear in mind that it is not only livestock farming that influences air quality," research leader Joke van der Giessen told this site at the time.

"There are more sources, such as traffic and industry."
When COVID-19 infected people in the interior cough, cough, sneeze or talk, microfine moisture droplets, so-called aerosols, are released from the throat through the mouth into the interior and can float there for a longer period of time. These moisture droplets (aerosols) as a carrier of SARS-CoV-2 viruses and germs and can also deposit on surfaces. For this reason, it is important to maintain good hygiene by washing your hands regularly, coughing and sneezing in the elbow, ventilating the interior and limiting the number of people in interior spaces.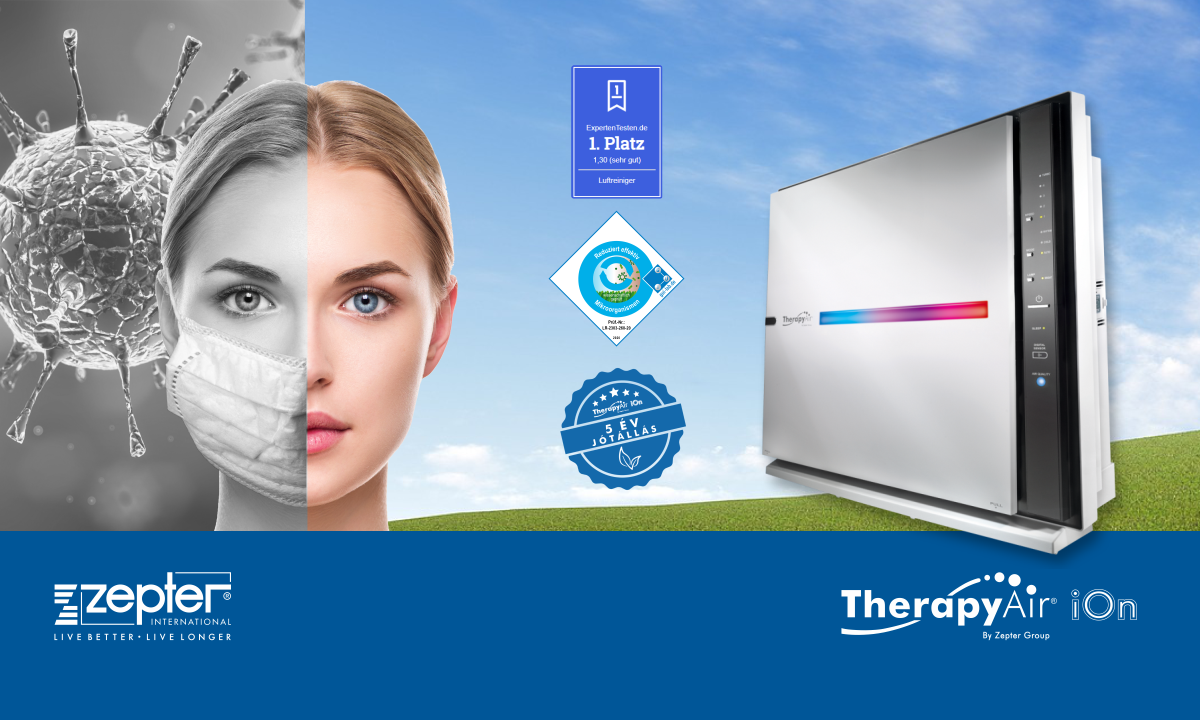 The air purifiers can play a very important role in the natural cleaning of the air in your living environment.
Therapy Air Ion
has been proven to remove microorganisms from the air: the smallest particles such as fine dust, bacteria, mites and viruses, such as the SARS-CoV-2 virus: the Coronavirus (GUI-LABORATORY certificate 2020, Germany).
It has also been confirmed that it removes all organic and inorganic allergens from the air (Allergy-Friendly Product Certificate "air quality especially guarantees against toxic gases, unpleasant odors, food odors; this air purifier is very effective against bacilli, germs and mold; viruses, pollen is demonstrably filtered out of the home for allergy sufferers ".
German Expert Testing declared Therapy Air Ion: the best air purifier " number 1 " (2016, 2019, 2020).
Therapy Air Ion is a must-have in any indoor space.
RRP Retail price € 850
Special offer € 811,75
Security deposit: € 211,75
Number of installments: 12
The remaining amount: 600
Monthly installment:  € 50,00
Stay safe!
With love and gratitude,
https://therapyair.com/nl
DAILLY NEWS